Armchairs, an ode to comfort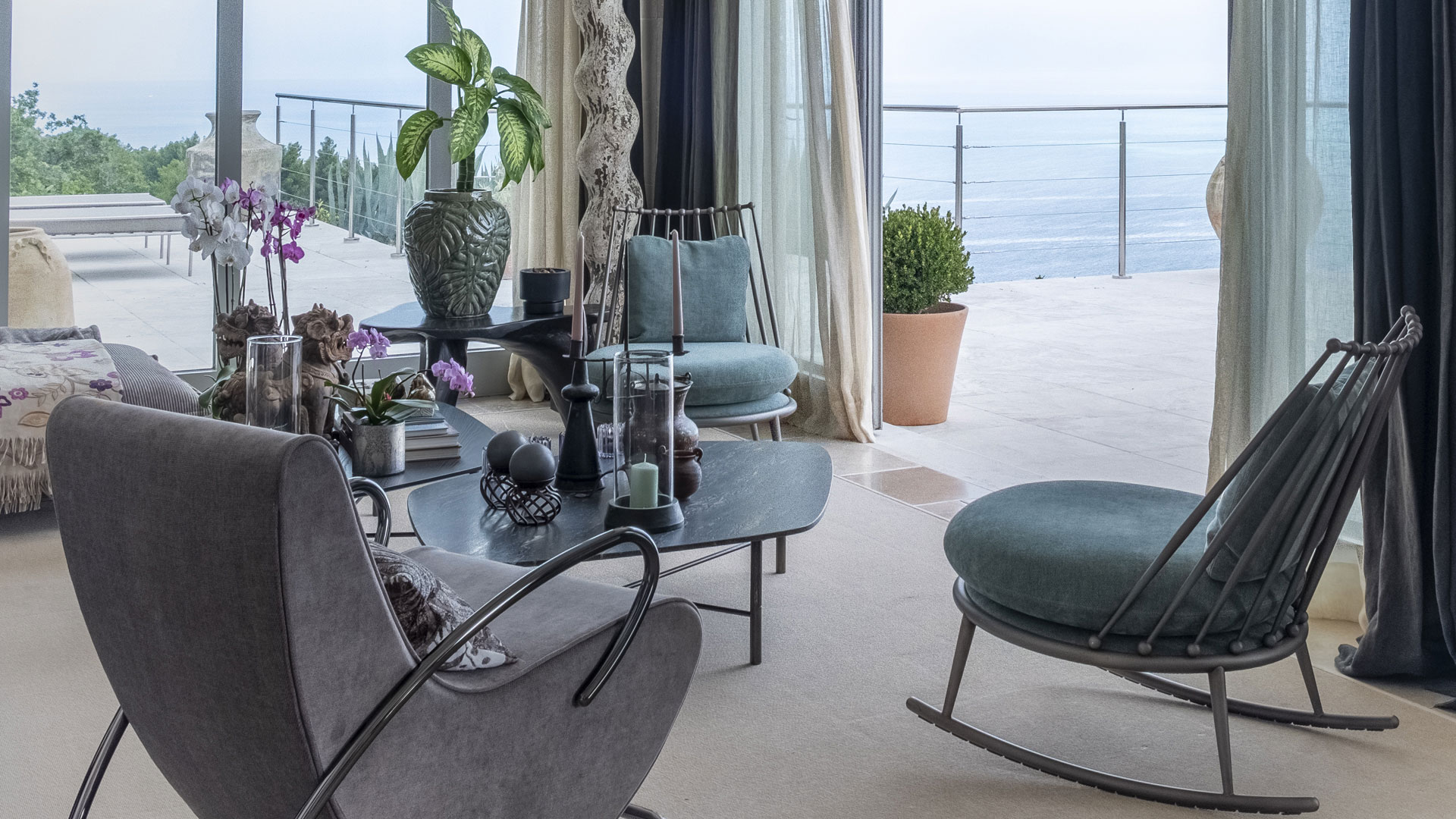 Synonymous with relaxation, the armchairs tell many stories, such as the varied ways to spend our time in a pleasant way, above all dedicated to our comfort. The armchairs offered by Cantori alternate evocative reinterpretations of classic designs with elements of refined essentiality.
Elegant, iconic, and indispensable, the armchairs preserve the intriguing and refined spirit of good taste, accompanied by sober design intuitions that produce tasteful contemporary interpretations.
They merge, in total harmony, with the surrounding environment, creating refined and original furnishings.
All the solutions proposed by Cantori are available in a variety of nuances and finishes, which offer the highest degree of customization.
A specific element of the Aurora armchair collection, designed by Castello Lagravinese Studio, is the open backrest composed by rods, also available for the rocking version. Consisting of elements made of tapered iron, manually assembled and without welding, each backrest becomes a unique piece of work.
The Camilla armchair, designed by Daniel Rode, is distinguished by a single tubular iron element that wraps around it.
Each creation has its own history of inspirations, stylistic play, and research.

Aurora
The Aurora armchair was born from the reinterpretation of a historic Windsor armchair and it epitomizes the attention given to sartorial details as well as the specificity of a particular method of craftsmanship. Padded or with an open backrest composed by rods, also available in a rocking version, Aurora expresses all the qualities of a collection. Designed by Castello Lagravinese Studio, they become comfortable furnishing elements in every room, particularly the Aurora rocking chair.
cm 65,5 x 84 x 81,5 - 40 h
cm 65,5 x 79 x 85 – 41,5 h

Camilla
Camilla, an elegant rocking chair with a perfect vintage design.
A metal structure wraps around the padded part forming both the armrests and the rails of the rocking chair.
A project by Daniel Rode.
cm 67 x 83 x 78 - 42,5 h

È necessario aggiornare il browser
Il tuo browser non è supportato, esegui l'aggiornamento.
Di seguito i link ai browser supportati
Se persistono delle difficoltà, contatta l'Amministratore di questo sito.
digital agency greenbubble