Furnishing your home with full, empty and fitted bookcases/bookshelves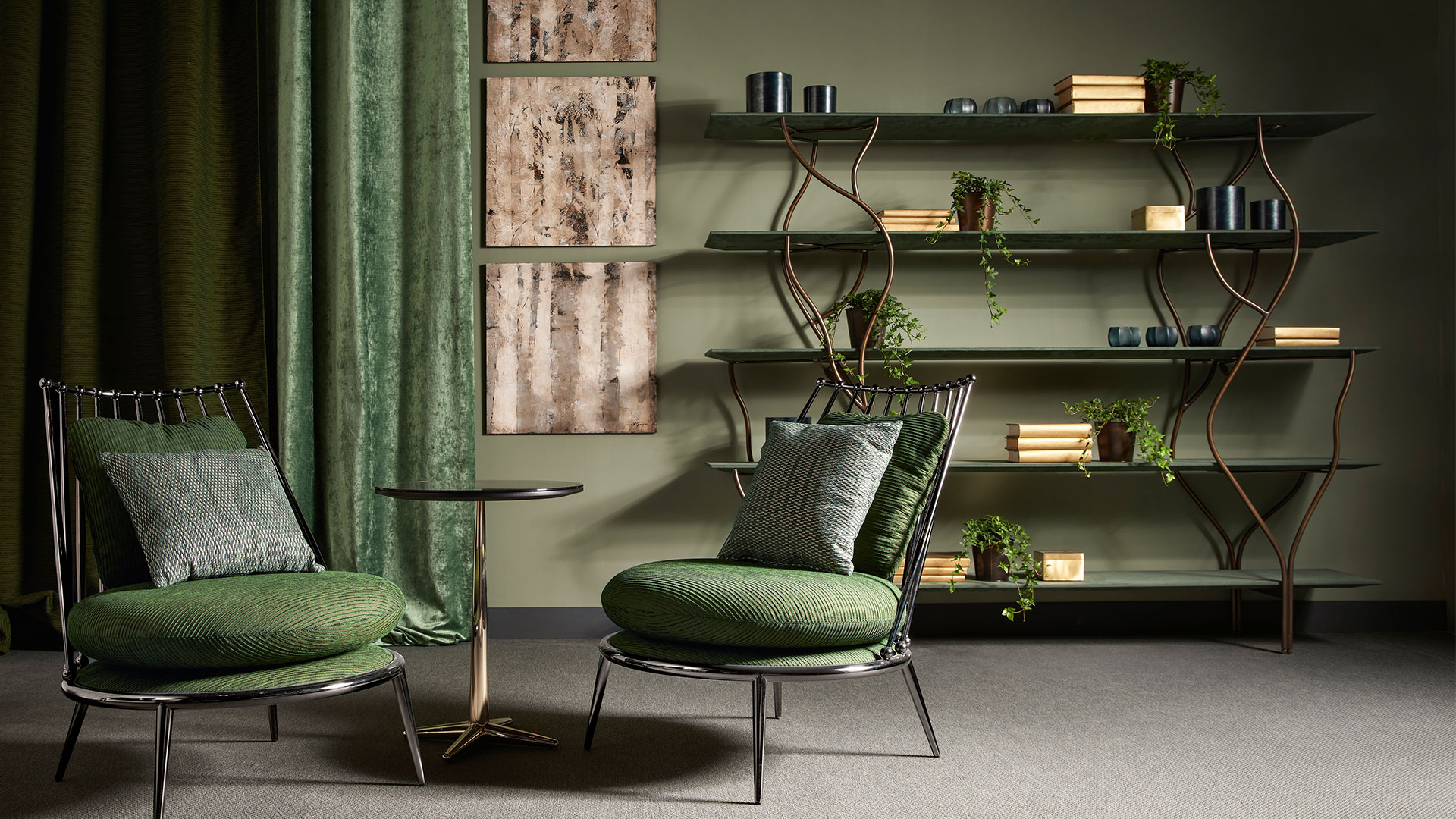 Even in this digital age, a bookcase (or bookshelves) in the living space loses none of its charm It's a piece of furniture that has a tremendous effect on the style of a room, but also on the life of a home.
A bookcase says a lot about you, about your tastes, your passions and how you spend your free time.
"I ask my books questions and they give me answers. They talk to me and sing for me. Some even make my lips curl in a smile or bring solace to my soul. Others teach me how to know myself." (Francesco Petrarca)
Bring out your personality with a bookcase. Here are some useful tips on:
What to display on your bookcase or bookshelves.
How to arrange your books.
Choosing the right materials for a bookcase
What colour to choose for the room where you place you bookcase or shelv-ing.
Creating and dividing spaces with bookshelves.

1. What to display on your bookcase or bookshelves.
The choice of what to display may vary, depending on your mood: for example if you arrange some books with soft-tone covers and cactuses you can send out a sense of tranquillity in your living space.
Or, if you play with bright, striking colours with highly-colourful books and items, you can express vitality. It can also be a good idea to display a few small travel objects or simply photos of the family.
A bookcase or shelves with open exposed view allows you to completely change the layout and nature of the items on display and thus restyle your setting constantly and effortlessly at very little cost.
Whatever one decides to exhibit, the bookcase becomes an identifying feature of its owner. You can reveal your tastes in literature and music, and give some movement to the bookshelves, by playing with forms, and arranging your books with some ornaments or a work of art that is more or less valuable. Boxes, containers, vases, picture frames and souvenirs are all suitable objects for putting life into your wall.
2. How to arrange your books.
Also the arrangement of your books is crucial to create those playful movements. Through different positioning: vertical, horizontal or at an angle, one creates a fun and gently striking image. Volumes that are laid flat will definitely be easier to dust and will support the vertical ones, creating a composition similar to a skyscraper, with all the covers visible and your favourite one playing the part of the penthouse.
The more orderly may prefer to put their books perpendicular to the shelf, displaying a series perhaps by date or following a colour scheme to maintain a certain precision.
An additional idea for allowing a glimpse at your soul to those who care to view, would be to leave a book open on a beautiful poem or passage that reflects your lively spirit and dreamer personality, in a home that comes to life.
So you can enjoy yourself by creating whatever composition suits you best.

3. Choosing the right materials for a bookcase.
Mixing different materials together is another extremely important for bookshelves.
Depending on your taste you can choose the most suitable type of materials, e.g. glossy metal for a living area with clear-cut lines, glass shelves to fill the room with bright light, or a wooden structure to blend the bookcase in with rustic-style living space, or shelves covered with fabric so as to stop any items slipping off and to give your room colour and warmth.
For a more elegant setting you may opt for a marble or decorated shelf which makes the structure imposing, refined and worthy of accommodating lofty tomes.
A combination of matching-tone materials - matt or glossy, depending on the style of your living space - will undoubtedly highlight the cover of a fine book or treasured object, whereas if you want to leave a graphic sign, a contrast between the structure and the shelves is a must.
4. Colour of the room.
Purchasing a bookcase can turn out to be a truly creative act that can brighten up and improve the look of the walls of in a room.
The colour of the walls is really important and the one behind the bookcase almost becomes a world unto itself. You can use the same colour as the other walls with a neutral and uniform nuance that will help to highlight the design of the bookshelves without overdoing it with the setting, maintaining the charm of the bookshelves over time and not allowing them to appear out of fashion after a short time.
If you use a contrasting colour, different from the other walls of the room, this will bring out the structure of the bookcase making it a graphic sign and focal point of the setting, affording vibrancy to the whole context.
Painting the wall the same colour as the bookcase, which may be the same or different from the other walls in the room, allows you to emphasise the contents and not the container. In this case the arrangement and things to be displayed must be chosen carefully so that they become furnishing items and not simple objects.
5. Creating and dividing spaces with bookshelves.
First of all it is important to properly evaluate the setting where we intend to put this piece of furniture. A bookcase can be regarded as the undisputed queen of all the spaces for its ability to decorate and to contain, to beautify and to support, to embellish and to conserve at the same time.
You can create an intimate space, combining the bookcase with a living area, with a comfortable armchair, where you can read a good book on your return from a busy day at work.
In the children's room, it is a way to keep things tidy, organising books, stuffed toys and games, while in the bedroom it is a place where we can put our favourite books for reading before going to sleep.
A modular system will definitely be the most suitable choice where we have little space so as to adapt it to any kind of environment.
Bookshelves can serve as a partition wall, and if we have a window at the back, some empty spaces can be left to create some light effects, while still maintaining the intimacy between one room and the other.
It can be useful to place bookshelves near the entrance, so that some spaces can be used as a convenient place to empty your pockets and leave your keys, sunglasses, mobile phone etc.
Furnishing a home with bookshelves is a way to add good taste, colour and movement to your living area.
They will become more than a furnishing accessory: a meeting point in the house, a place for sharing passions and stories.
To receive more information contact us here
Book a company visit to experience the quality of our products here


È necessario aggiornare il browser
Il tuo browser non è supportato, esegui l'aggiornamento.
Di seguito i link ai browser supportati
Se persistono delle difficoltà, contatta l'Amministratore di questo sito.
digital agency greenbubble