How to choose an extendable table for your living room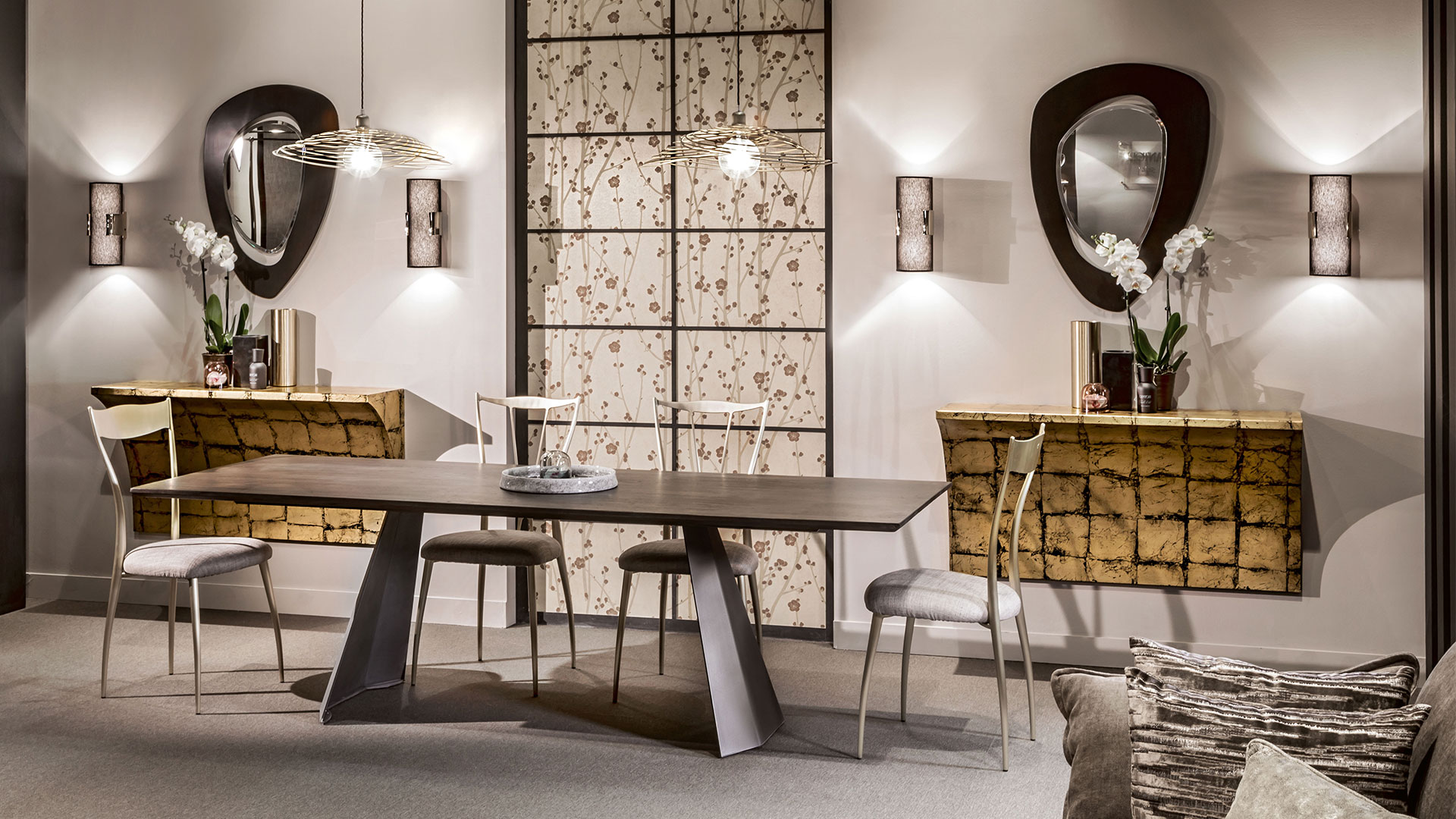 Extendable tables are fundamental for who like making guests feel welcome.
Here are some tips to choose the perfect one for your living room.
THE TYPOLOGIES
There are various types of extendable tables based on the extension mechanisms, including:
Extendable tables with flap: the upper shelf tilts and the lower one slides off doubling the overall length;
Book-extending tables: one side of the table is slid, which is then opened as a book, doubling its size;
Extendable tables with central insert: the top opens to the center to allow the insertion of extensions;
Extendable tables with side extensions: the latter can be hooked on one or both sides of the table.
HOW TO CHOOSE IT
Here is some factors to consider when choosing your extendable table:
Lifestyle;
Space available;
Aesthetic factor and personal taste.
LIFESTYLE
Certainly the lifestyle influences the choice of an extendable table, because if we had to open it every day we would need to buy a typology whose the extension mechanism were easy and fast to use; while if were just an action to be repeated no more than a dozen times during the year, we would choose the simplicity of use.
AVAILABLE SPACE
When choosing an extendable table, you must also consider the space available.
Warning! A very common mistake is to measure the space according to the closed table size, forgetting the space that will be occupied by the table's extensions. So make sure to measure the maximum length of new table that will take placed in your living room.
AESTHETIC FACTOR AND PERSONAL TASTE
At the end but not less important, is the aesthetic factor. In fact, we have to consider the style of the table that will have to be combined with the furnishing of the house and the personal taste.
For example who has a large dining room could prefer an extendable table that does not occupy too much space so the rest of the furniture of the room will become protagonists.
Who has a small space instead, could love a small extendable table due the possibility of being compact in everyday life with the possibility to transform, according to the needs.
The extendable table is therefore the perfect compromise between comfort and aesthetics, and adapts to different lifestyles.

È necessario aggiornare il browser
Il tuo browser non è supportato, esegui l'aggiornamento.
Di seguito i link ai browser supportati
Se persistono delle difficoltà, contatta l'Amministratore di questo sito.
digital agency greenbubble