Red velvet for a magical Valentine's day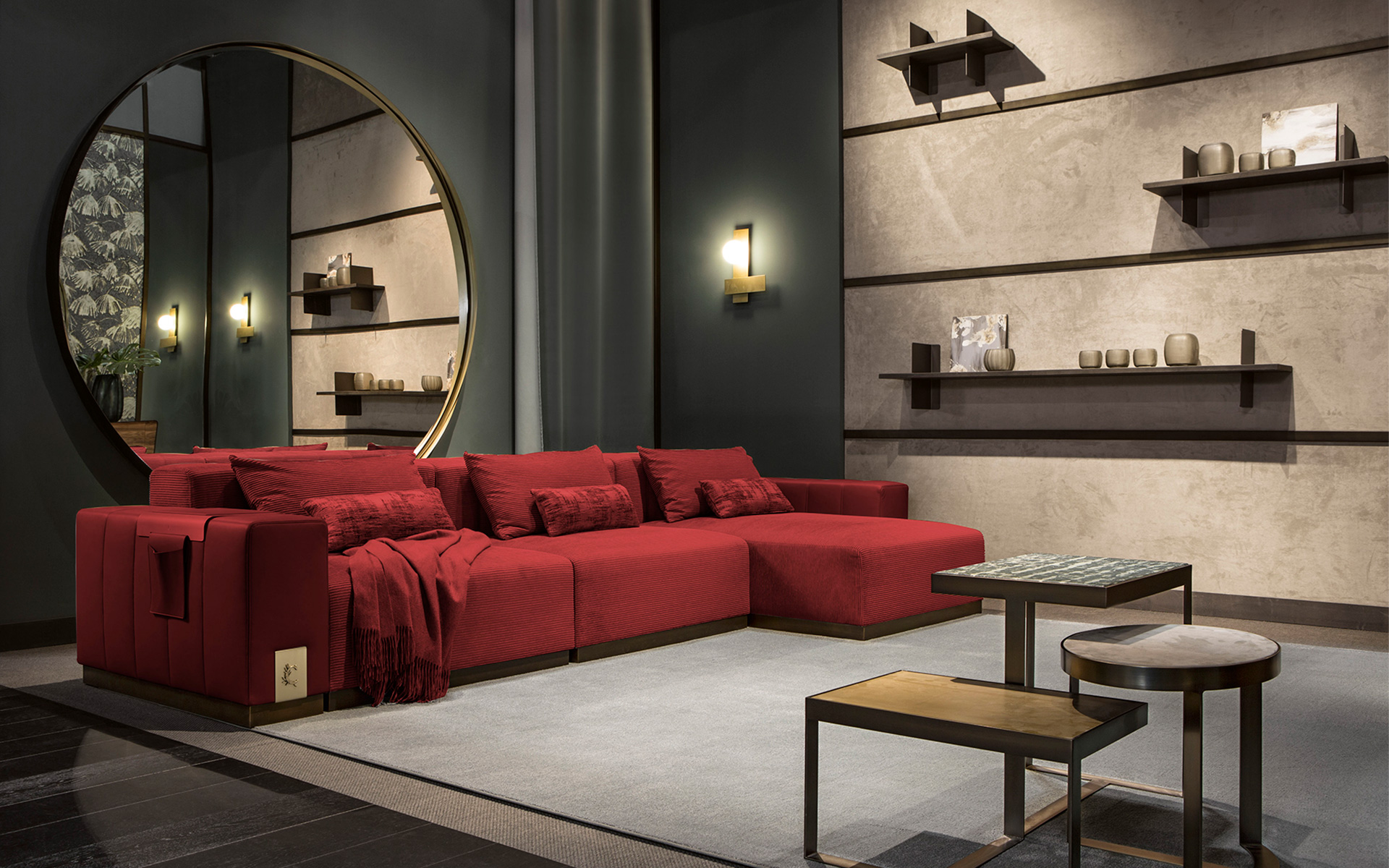 Give red roses in Saint Valentine's day, its an icon and the meaning is very simple: true, passional and deep love.
Lovers celebrate this day in different ways, but the most exclusive party is in the privacy of your home, sharing thoughts and drinking an excellent wine.
Ending the night in a comfortable sofa that reminds the atmosphere of a passional Valentine's day it would be a perfect circle to made unforgettable this day.
The red velvet Vietri sofa, indeed, is passion, energy and emotive personality. Who has red temper loves strong choices also in furniture, not trivial at all and above all likes to dare, even in combinations of materials.

A cozy sofa at the seat, modular and combinable.
Personalisation, comfort, practical: the modular sofa would be composed and scomposed in shape to make who buy it a designer of own living room.

There is the possibility to create the best solution for your living room and shift the disposition when your needs change, by reorganising and adding new elements according to the possibility to create a linear or angular sofa.
A sofa with the particularity to being able to use armrests and backrest as comfortable seats.
Give yourself an unforgettable Saint Valentine's day!
To receive more information contact us here
Book a company visit to experience the quality of our products here


È necessario aggiornare il browser
Il tuo browser non è supportato, esegui l'aggiornamento.
Di seguito i link ai browser supportati
Se persistono delle difficoltà, contatta l'Amministratore di questo sito.
digital agency greenbubble