Romantic and sensual bedroom: 5 tips for a dream room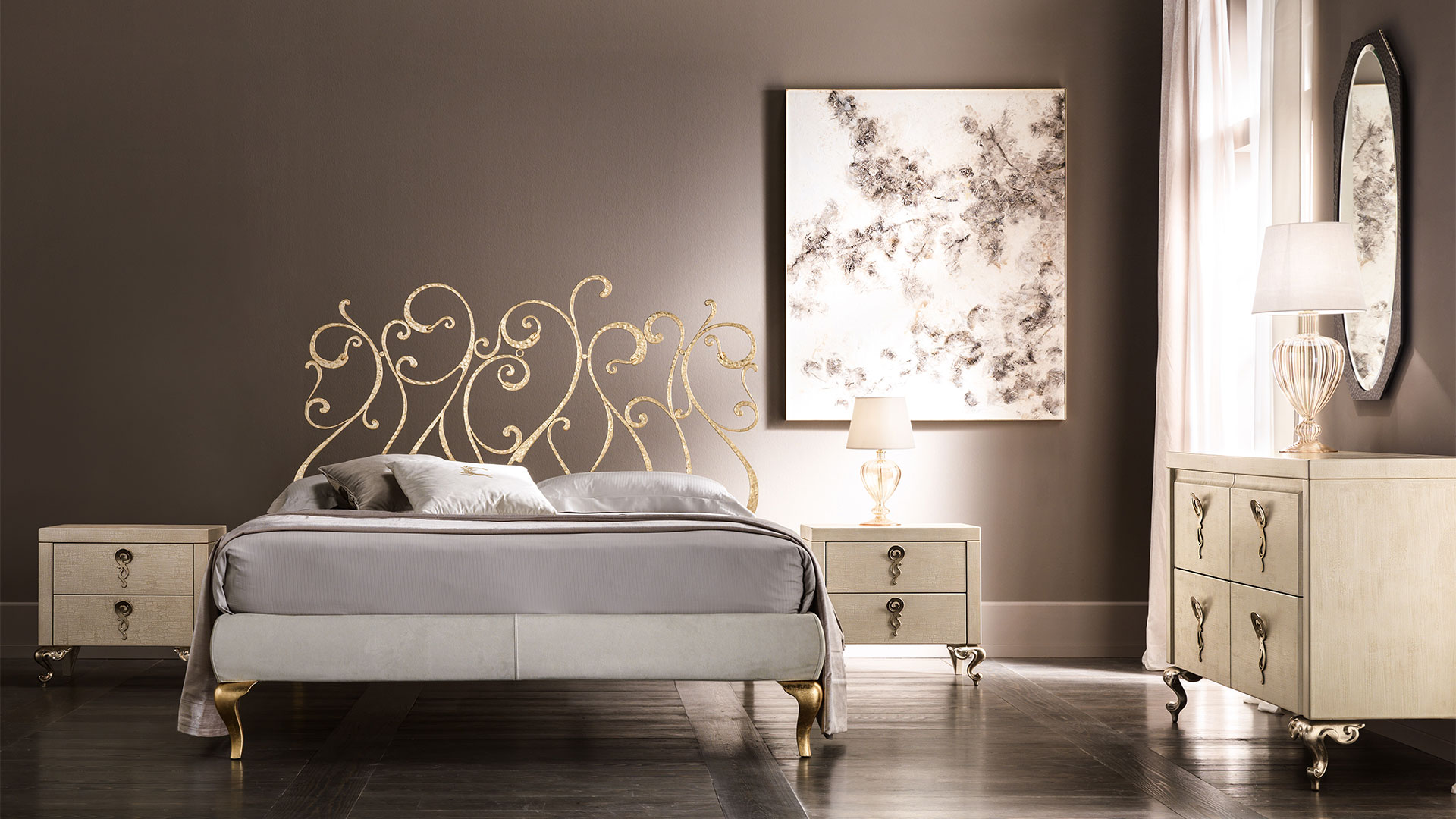 The bedroom is the house's most intimate place, where to sleep, enclose the most secret dreams and taking refuge from the stress of the day.
Here you'll find some tips to make the bedroom more romantic and sensual even in the upcoming Valentine's day.
STEPPING AWAY FROM TECHNOLOGY
The bedroom is the place where one's soul lives, so the first advice is to brake free of computers, telephones, radios and any electronic devices that might distract you from the room.
THE COLOR PALETTE
The room is the house's space that best represents us and should reflect what we love most. An advice is to use your favorite color for one or more walls and only after choose the rest of the furniture
The undecided who want to recreate a comfortable space, can opt for the nuances of gray dust as opposed to the character of pitch black night so to give the feeling of being in balance with themselves.
THE FLOOR
A wooden floor undoubtedly offers a warm and intimate atmosphere to the bedroom. A herringbone parquet would dress a room without needing any furniture.
THE BED
The principle element that gives a romantic touch to the room is definitely the bed.
Space to the volutes, the headboard becomes the only element that gives depth to the room, perhaps with anthracite gray sheets.
LIGHTING
Lighting is another important point for a romantic and sensual bedroom. The ideal is to opt for soft light lamps placed next to the bed and in the darkest corners, avoiding very strong lights.
A touch of more seduction? Choose an abat-jour that draw light effects on the wall.

È necessario aggiornare il browser
Il tuo browser non è supportato, esegui l'aggiornamento.
Di seguito i link ai browser supportati
Se persistono delle difficoltà, contatta l'Amministratore di questo sito.
digital agency greenbubble