The colours of the sofa upholstery may tell you a lot about your personality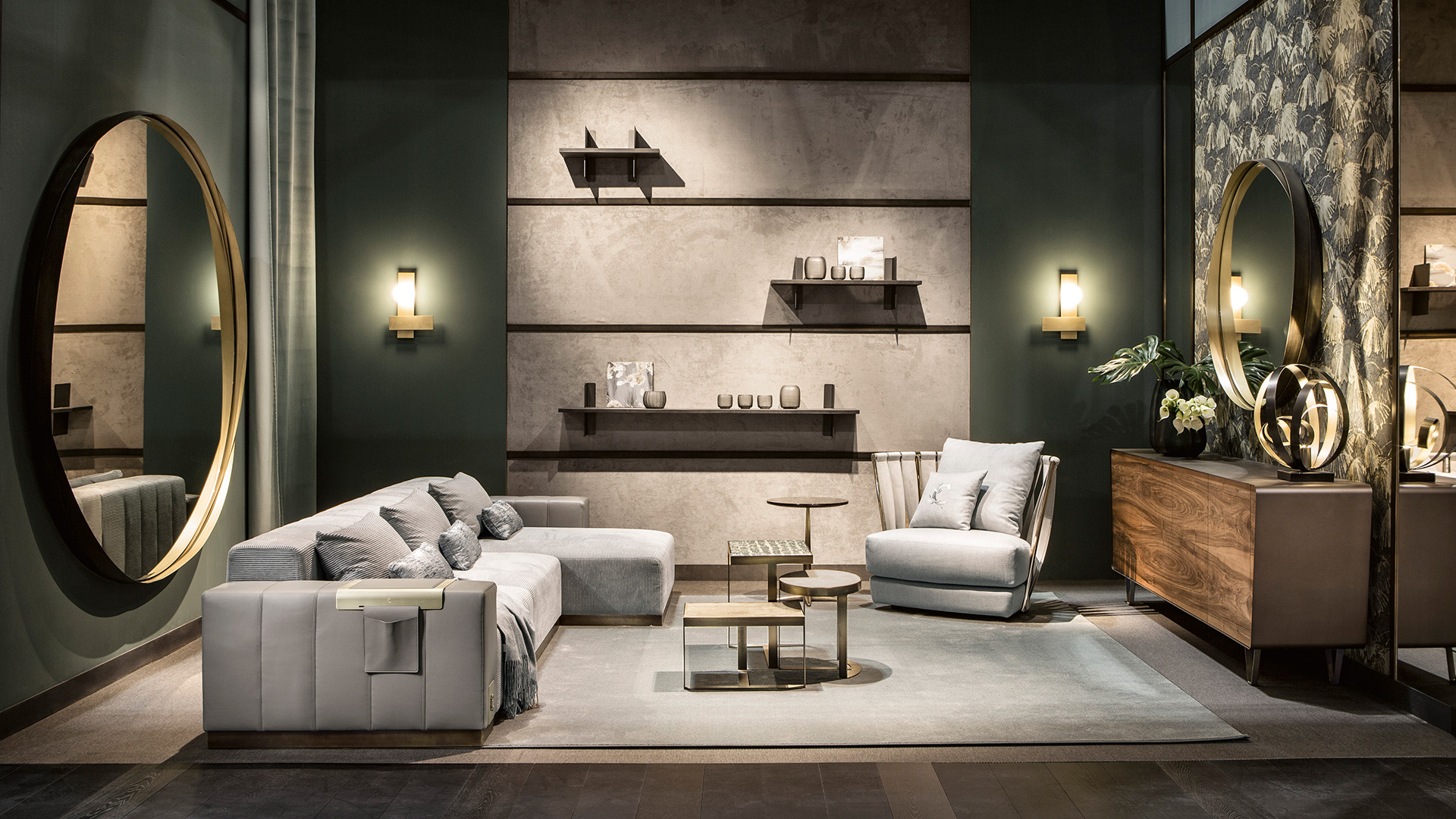 According to some people, there is a strong relationship between the choice of a preferred color and personality, while for others it is just a matter of taste.
Choose the color of the Vietri sofa that fascinates you the most and discover if it really represents you.
Aquamarine
Soft and yet lively nuances, it's the perfect choice for people who enjoy life and have a good sense of humour. Aquamarine colour represents all that is pure, wise and enlightened: for those who love brightness and tranquillity. Thanks to these colours, the living room becomes the right place for small talk, where a large number of guests can comfortably sit and relax.
Aspen Aquamarine upholstery (843); Dove leather armrests (720).

BLUE
People who prefer this colour are individuals with deep feelings, calm and yet possess a strong inner balance. Symbol of harmony and stability, the colour Blue is capable of relaxing because it can balance your emotions: it is considered, in fact, the colour of meditation, serenity and peace. The sofa in this colour becomes the ideal place for meditation.
Aspen Blue upholstery (846); Anthracite leather armrests (719).

GREY
People who prefer this colour are minimalistic, yet elegant, confident and unconventional. People who love grey are generally pleasant and enjoy to amaze others and have a youthful spirit. Vietri sofa is your best choice: you can change its shape according to your mood, using armrests and backrest as a comfortable extra seat.
Aspen Mastic upholstery (840); Dove leather armrests (720).

burnt sienna
Sweet and altruistic: these are the characteristics of the people who like these nuances, as well as romantic and lively. They are attached to traditions. Burnt Sienna colour is an earth pigment. It conveys feelings such as tranquillity and relax, typical of the true contact with nature. The sofa in this colour has the power to enhance every element in the living room.
Aspen Hazelnut upholstery (842); Sand leather armrests (716).
Green
The life of those who prefer this colour is full of prosperity, success, solidarity. Green is linked to renewal, but also to stability, youth, development, hope and fertility. It gives a sense of balance, compassion and harmony. Perfect colour for a sofa that can be used in many different combinations.
Aspen Green upholstery (844); Dark brown leather armrests (711).
Black
The personality of people who choose this colour stands out as very unconventional. They like provocations and seduction. Those who love black and dark tones in general have a great desire and free spirit. The sofa in these colours highlights the whole spirit of the house and the living room becomes the focus of the day.
Aspen Putty upholstery (840); Black leather armrests (711).
Red
Red is a stimulating, exciting colour. People who choose red like energy and power. Red represents excitement, liveliness, authority, and desire. It also symbolizes passion and love.
With this colour, the sofa becomes the beating heart of the living room, reflecting the great liveliness of the hosts, and their welcoming spirit that eases conversation amongst the guests.
Red upholstery; Red Bellagio velvet armrests (383).

È necessario aggiornare il browser
Il tuo browser non è supportato, esegui l'aggiornamento.
Di seguito i link ai browser supportati
Se persistono delle difficoltà, contatta l'Amministratore di questo sito.
digital agency greenbubble