Where to place the console table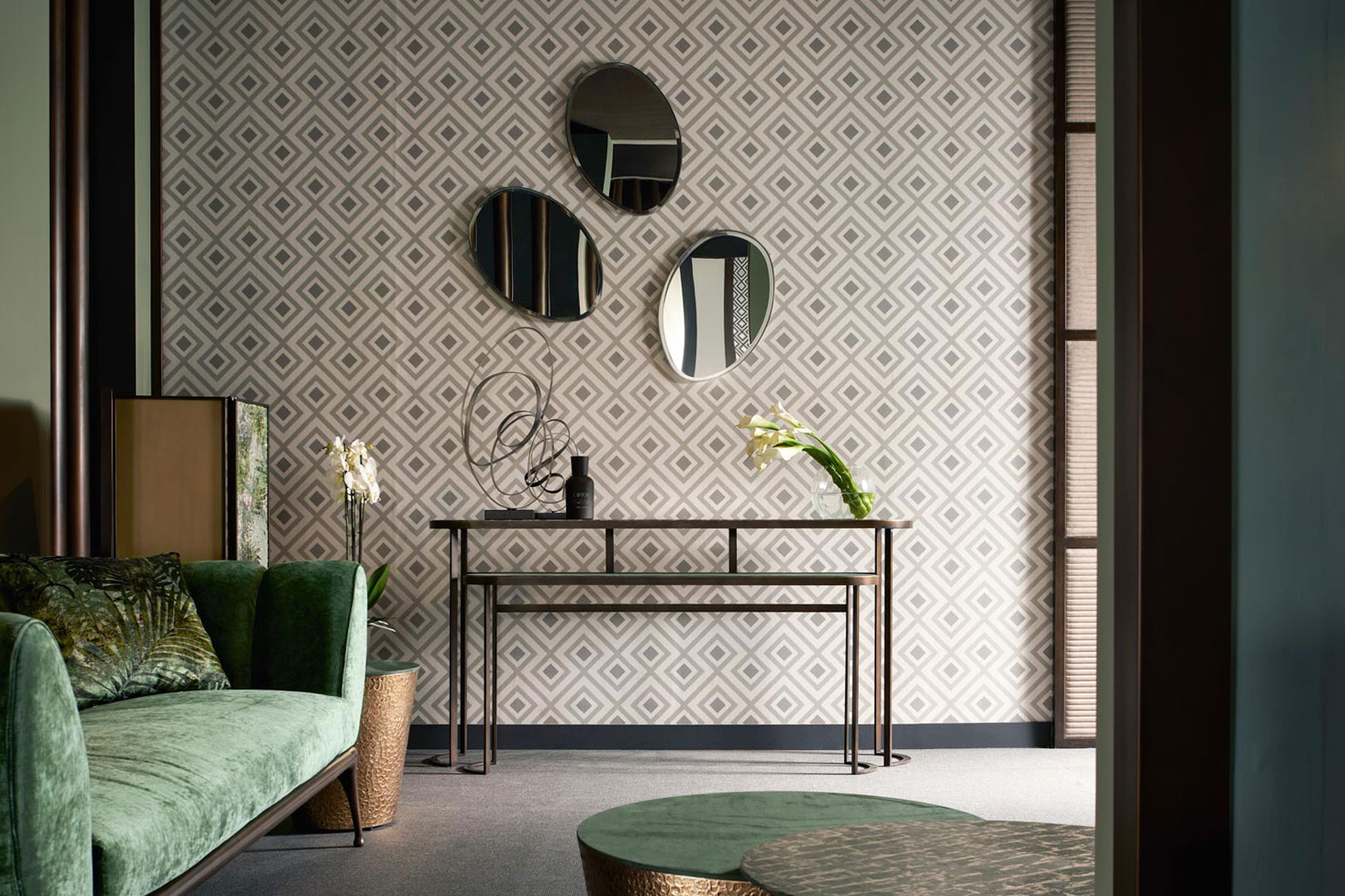 Are you short on space in your hallway, or in your corridor, or do you have an empty wall you would like to furnish without cluttering the space?
The console table is the ideal solution for those who want to have a handy support surface while valorising the look of the room as a whole.
These are more than mere countertops, useful to empty your pockets, but rather versatile furnishing elements which can be valorised with refined ornaments like lamps, vases, or small artworks, thus creating an eye-catching corner.
The thin and streamlined profile of the console table make it an ideal element to furnish smaller spaces, being both aesthetically pleasing and very functional. But it is also suited to larger rooms, such as living rooms, studies, or bedrooms.
Console tables for the hallway and the corridor

How to place the console table in your hallway
How to position the console table in your corridor

Console tables for a corner of your living room
1. Console tables for the hallway and the corridor
Service rooms, like hallways or corridors, can seem difficult to furnish due to their limited and narrow spaces. It is therefore necessary to plan them carefully in order to make them both practical and functional, since these are areas of our homes where we spend less time but that we transit through more often.
This is why we must pay particular attention not just to the choice of colours for walls and floors, but also to the furniture and lighting we choose to place there.
HOW TO PLACE THE CONSOLE TABLE IN YOUR HALLWAY
The hallway is the most delicate part of the house, and it can be structured in many different ways: long and narrow, small and dark, directly connected to the corridor or to the living room — in the case of an open space solution. It is the area that delimits the passage between the inside and the outside of the house, and it is therefore important for it to transmit a feeling of balance and stability.
When we only have a small space at our disposal, we need to try to make the whole environment welcoming without obstructing the passage: this is when the console table becomes a most important piece of furniture. The advice is to position it on the walls on either side of the door, not immediately visible when entering the house.
But the hallway is also furnished by means of small details. The decorative items we choose to display tell a story about us and about the things we like; paintings and sculptures, for example, can give a hint of colour and vivacity to an often-neglected environment. Alternatively, one or more mirrors could be hung, to create a play of forms and perspective.
If we have a very spacious hallway, directly connected to the living room, a console table could prove extremely useful as a tabletop to deposit objects we frequently use, and that are always useful to have within our reach.
On the other hand, a console table placed in an open space can become an integral part of the living room furniture, and it could be both larger and paired with a chair.
HOW TO POSITION THE CONSOLE TABLE IN YOUR CORRIDOR
To furnish a corridor is an additional aesthetic touch that can be given to the area, and it can be extremely functional if the house as a whole is not very large.
If the corridor is at least 110 centimetres wide, it is possible to turn it into an integral part of the house, rather than a mere transit zone, by means of a wall-mounted console table, with a countertop that doesn't take too much space.
Our advice is to enrich the room with a play of materials and accessories. In order to give some light to the space a console table with glossy finish can be used, while to achieve a strong and well-defined character one could choose furniture realized with contrasting materials.
Moreover, a console table can be placed near a light point brightening the corridor, in order to create a pleasant and intimate atmosphere. Otherwise you could use mirrors, which can widen the perception of space, especially if there is little distance from the door.
2. CONSOLE TABLES for a corner of your living room
Over the course of time, this functional and versatile piece of furniture has evolved, becoming adaptable to any type of space and to perform different roles, according to the context in which it is placed and the functions one requires of it.
If positioned in the living room as a tabletop or used to create a reading corner next to an armchair, the console table becomes an indispensable piece of furniture. For example, should the need arise, it can be transformed into a very practical work desk, but it is also perfect as a partitioning element if you want to create a visual separation one between two areas of a large living room.

È necessario aggiornare il browser
Il tuo browser non è supportato, esegui l'aggiornamento.
Di seguito i link ai browser supportati
Se persistono delle difficoltà, contatta l'Amministratore di questo sito.
digital agency greenbubble