Cantori goes Green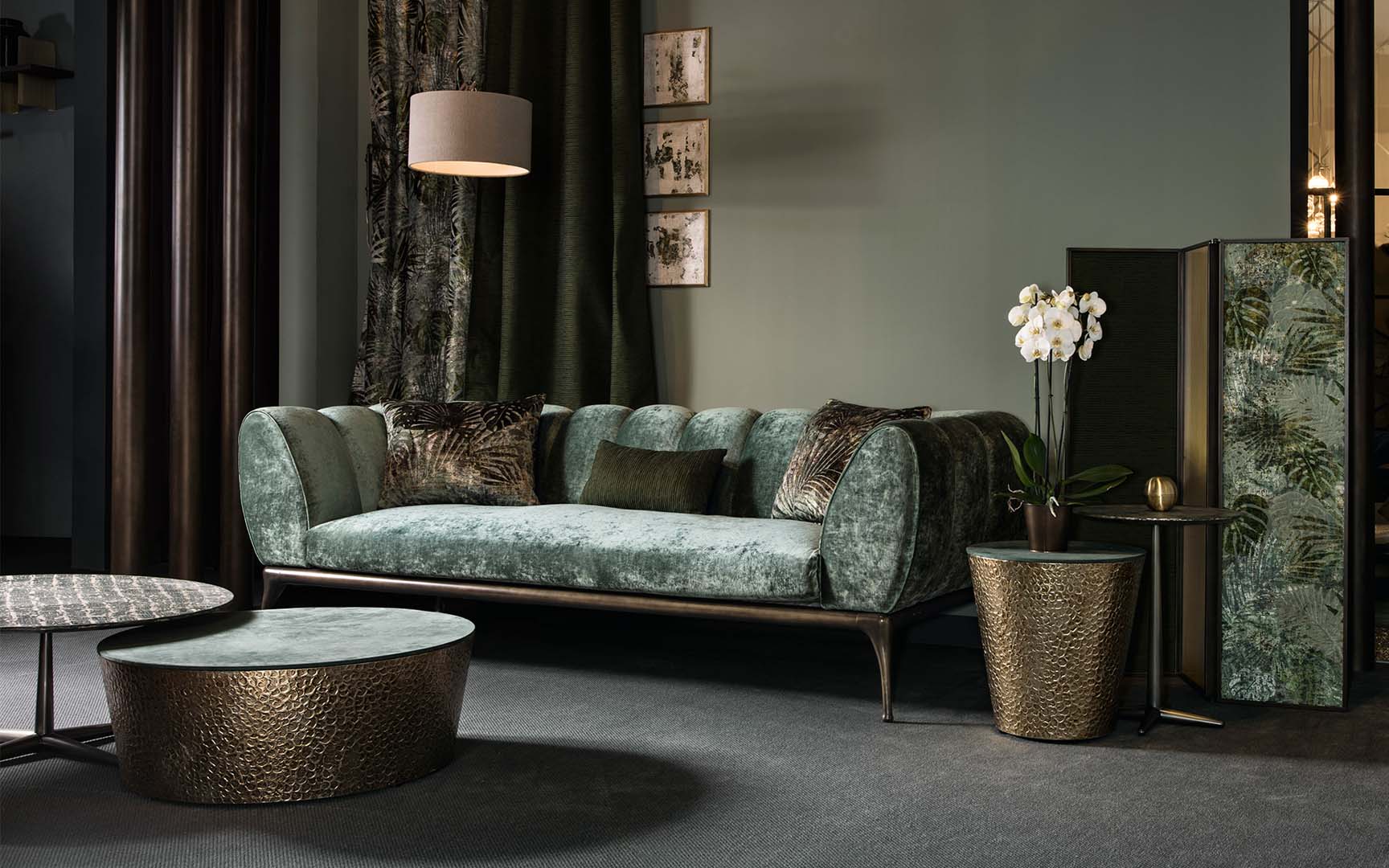 Relaxing, refreshing and revitalizing spaces in this season passing that offers ideas for thought and good intentions for the upcoming cold season.
Soft velvet covered Sofas, 70's inspired upholstered ribbed bed, highly crafted decorations for coffee tables's top and accessories that can be covered with jungle style fabrics or soft velvety faux leather.
The shades of the deepest green, symbol of a new beginning, however, a range of colors that transcend seasonality to match in multiple situations and last over time.
You never get tired of green. In bedroom brings serenity and communion with nature, in the living room creates a harmonious and convivial atmosphere.
It is the perfect background for modern, relaxing and spiritual setting at same time. The variegated shades of green add personality to the simple and modern shapes of Cantori collection, giving a new sense to color combinations, which become more current and versatile.
Intertwining of tropical leaves in jacquard or embossed fabric in plain velvet.
Green is synonymous of a new naturalness, the color of the lifeblood, to be combined with a wide range of other colors, among which the "cappuccino" and beige.
This drive towards renewal gives to classic objects such as a sofa divider or an open bookcase new freshness.
Evoking images of tropical forests and lush vegetation brings calm and a touch of spirituality to the spaces.
Match and mix the various shades of green, immerge yourself to the luxuriant feeling of an exotic and comforting journey at the same time.



È necessario aggiornare il browser
Il tuo browser non è supportato, esegui l'aggiornamento.
Di seguito i link ai browser supportati
Se persistono delle difficoltà, contatta l'Amministratore di questo sito.
digital agency greenbubble