Cantori sponsor: Marche Endurance Lifestyle 2014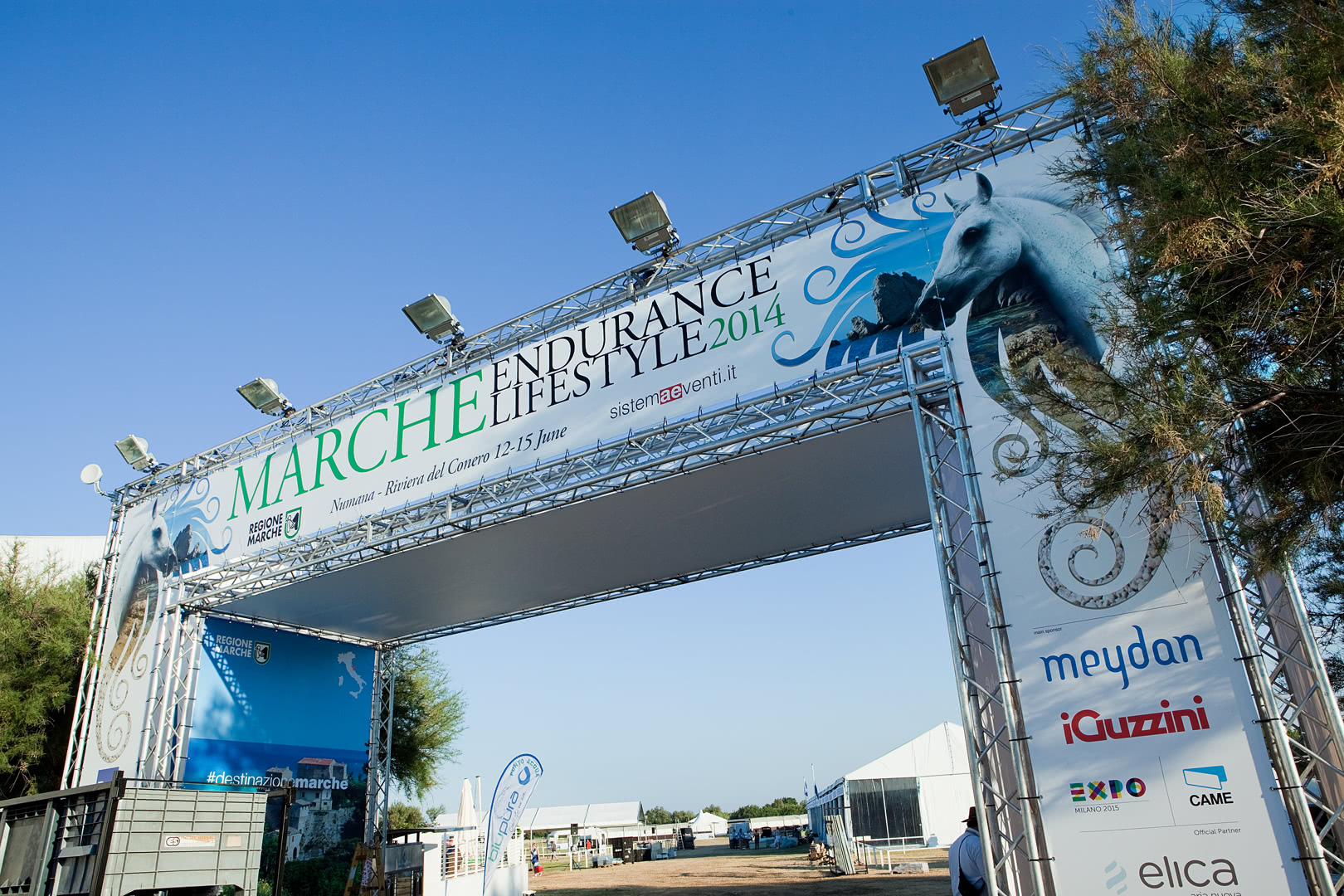 Marche Region – Numana – Riviera del Conero, 12th-15th June CANTORI FURNISHES THE SHEIKH'S TENT
In 2012 Marche Endurance Lifestyle has first stopped off in the Marche Region. Since then Cantori, a local company renowned for its exquisite furniture and outstanding design, has been chosen to furnish the tent in which S.A. Sheikh Mohammed Bin Rashid Al Maktoum, Prime Minister and Vice President of United Arab Emirates and Emir of Dubai, will be hosted during the sporting event.
Since 2013 the Sheikh has expressed the wish to furnish with "CANTORI style" all the international locations of the Endurance, from Windsor in England to Compiègne in France.
The luxurious tent is divided into 5 areas, as if it was a suite of an important hotel: a dining area, a VIP suite, a bedroom, a bathroom and various living areas furnished in different styles in order to create, under the tent, a lively and fresh atmosphere.
Some pieces of Cantori's furniture, like Twist sofa and Aurora chairs and armchairs, have been selected from its last collection designed by Studio Castello Lagravinese, some others have been chosen from its most reowned pieces: Camilla rocking chair, Mondrian and Miss chairs and many other items such as carpets, mirrors, tables, lamps and also plaid-blankets and bed linen for Orazio bed.
Cantori, with its retail and contract interiors, furnishes our homes, top hotels, yachts … and even tents!