Cantori for SIA Hospitality Design 2023 - Rimini, Italy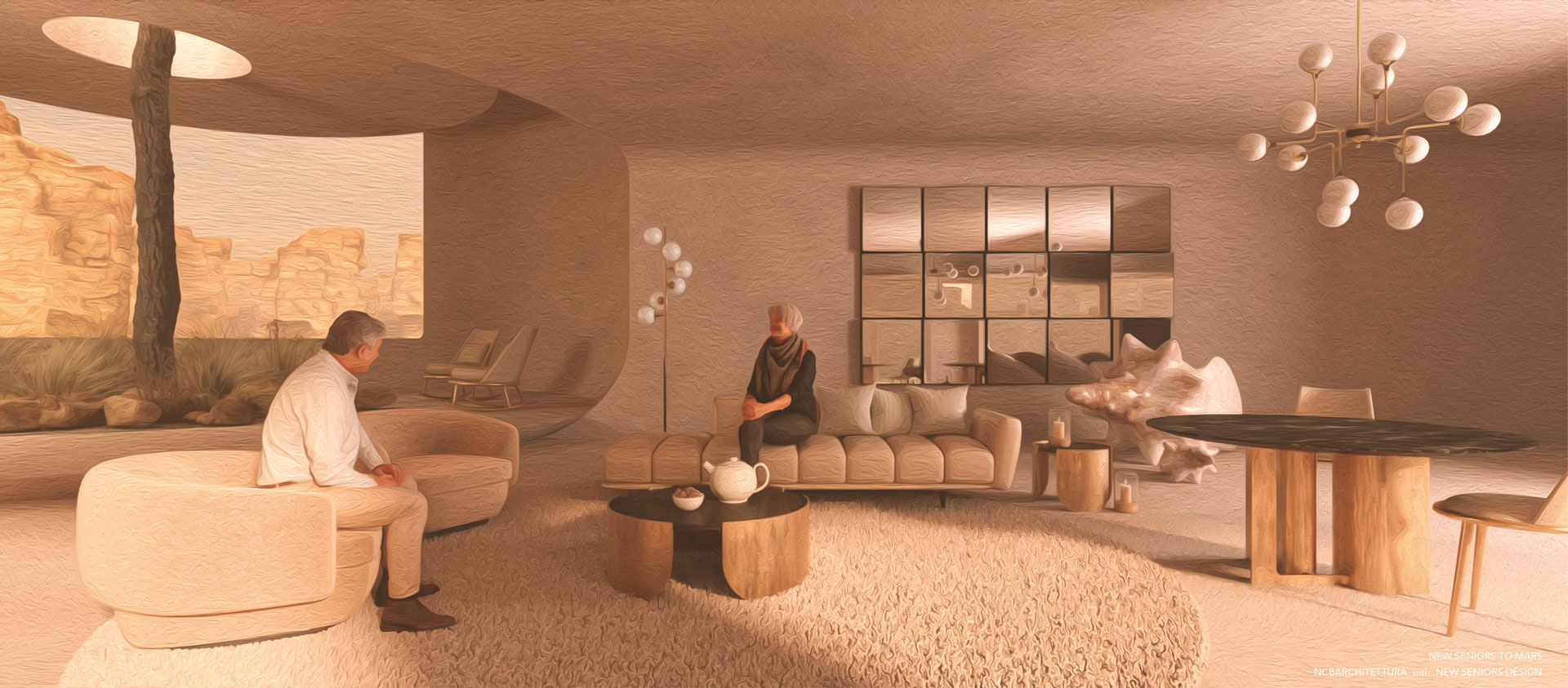 As a sponsor of the event, Cantori will be present from October 11 to 13, 2023 at SIA Hospitality Design 2023 within ROOMS event where NEW SENIORS TO MARS concept will be presented, a project by NEW SENIORS DESIGN in partnership with NCB ARCHITETTURA STUDIO ASSOCIATO.
Location: Rimini exhibition center, HALL D3 - BOX 05.
NEW SENIORS TO MARS, TOWARDS A NEW IDEA OF LONGEVITY
It is the concept developed by the team that lays the foundation, first in Italy, for a qualified offer of consultancy and services expressly focused on the development and implementation of silver tourism, addressing accommodation facilities, administrations and tourism promotion bodies directly.
The use of the Martian scenario is a metaphor alluding to the need for those who work in the sector to go beyond the comfort zone in which they have operated so far, to seek new philosophies and formats of design and services that are increasingly closer to real physical and spiritual needs of the guest.
Going beyond the concept of a typical room, the new installation investigates a visionary and futuristic scenario in which each space is designed to accommodate and expand the value of the well-being and comfort of seniors.