Aesthetics, comfort and functionality for Voice of generations project by V. Concept Studio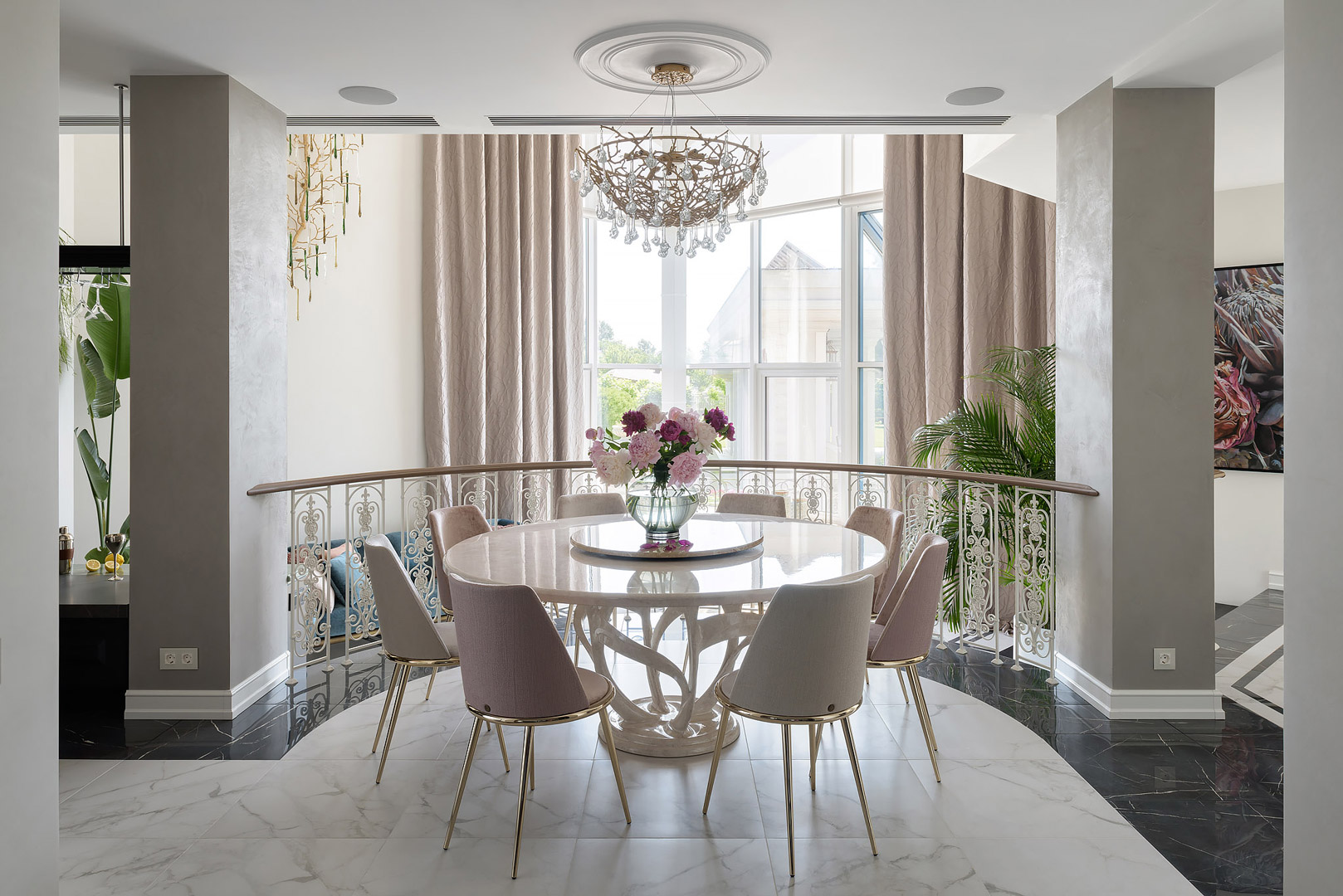 V. Concept Design Studio is a studio of modern design and architecture founded by Victoria Vitkovskaya. It is a team of keen specialists with various professional skills which allow them to perform both the interior design solutions and large and small architecture.
Both apartment design and penthouse design.
Restaurants and SPA centers. Residencies and offices. Regardless of space, all the completed projects are unique so as the clients are.
"For each and every design-project we create a particular object environment which provides a well-balanced coexistence of all the elements involved in a space. A conceptual combination of interior and object design makes every separate project truly unique. While working on a project we try to envision your 'tomorrow', the changes that are likely to happen with environmental resistance, the role of aesthetics, comfort and functionality within it. It is not a design that we create – it is a culture which forges the values and shapes the future."
The Voice of the generations project
The Voice of generations project is a 20-year-old family home in Bobritsa, Ukraine. After 20 years of living in this house, family members realized that they had already grown emotionally since inside, the requirements for the house had changed, new traditions and hobbies appeared. Therefore, the owners decided to update the design for the new generation, keeping the traditions of the past.
The task was to give to the house a second life: in Art Deco style. Where the days of the week are the same weekend, where they enjoy life here and now, without postponing the pleasure for tomorrow.
For this project, V. Concept Studio has chosen to use a selection of Cantori products:
Icaro sideboard
Mondrian table
Manhattan table
Adria chair
Aurora upholstered chair
Mondrian chair
Aurora armchair
Aurora rocking chair
Cocò bench
Liz bench
Iseo sofa
Portofino bed
Elvis bed
City high coffee table
City coffee table
Elvis bedside table
Vieste bedside table
City dressing table
Diadema bookcase
Design: Виктория Vitkovskaâ, Liza Dovzhenko
Photo: Сергей Savčenko (Sergey Savchenko)

È necessario aggiornare il browser
Il tuo browser non è supportato, esegui l'aggiornamento.
Di seguito i link ai browser supportati
Se persistono delle difficoltà, contatta l'Amministratore di questo sito.
digital agency greenbubble