Long beds for tall people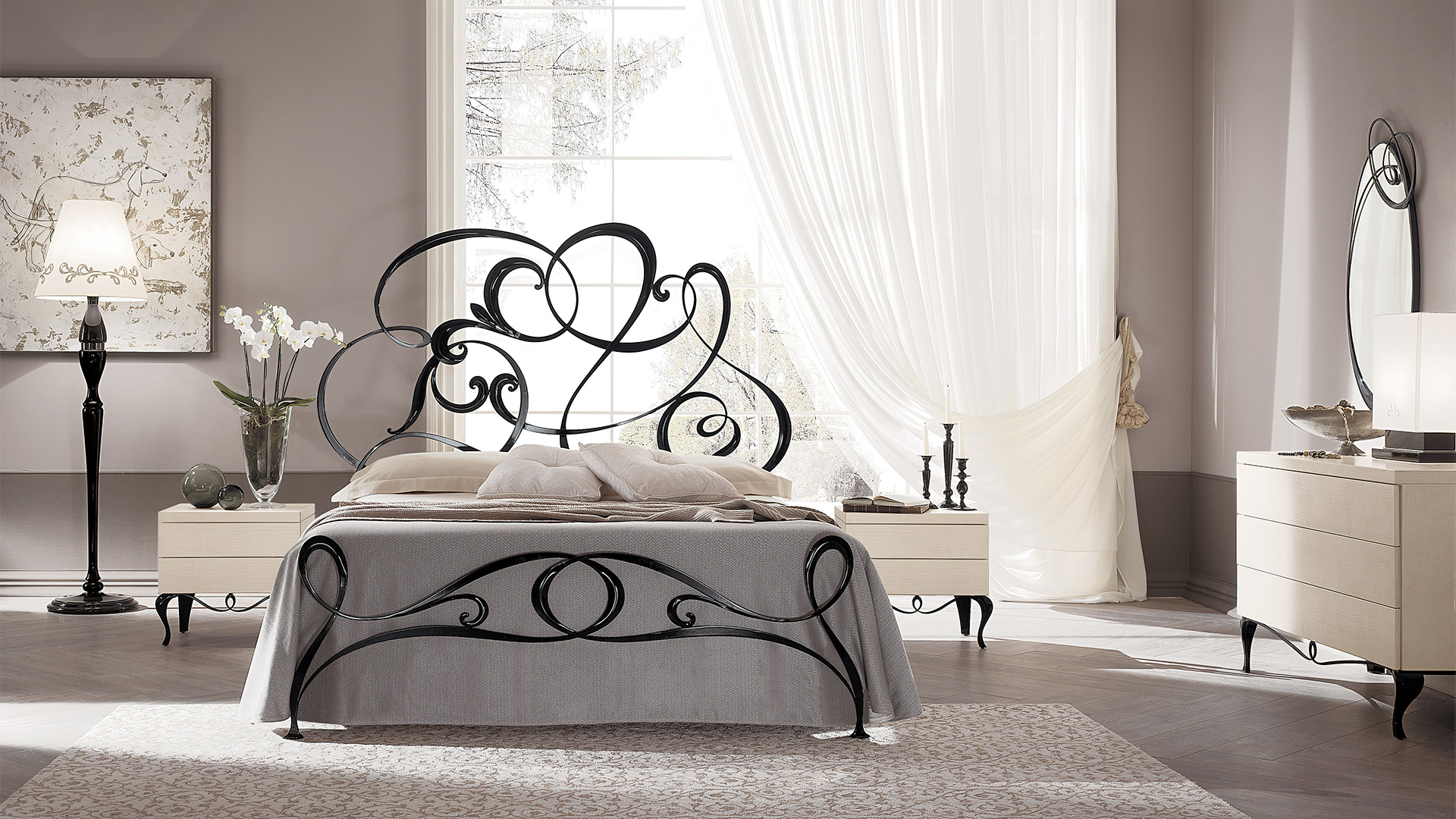 "Tall is beautiful". How many times have you heard that saying? And it is true in a certain sense. Height is slimming and long legs help, but, if you are over six feet tall ... you will have a few small problems as well.
Here are just a few of them:
At the cinema, at the theatre and at a concert, there will always be someone grumbling behind you and asking why it had to be them.
If you are really tall, you need an SUV, certainly not a city car, so you have to spend a lot more to buy a car into which you can fit.
Flying will also cost more … farewell, low-cost flights! Unless you are a skilled contortionist.
And your bed?!
Do you sleep diagonally? Do you fit onto the bed? Did you have to have it custom-made?
Very few Italian companies sell custom-made beds. This is because the structure of the bed is constructed to satisfy precise functional needs and to suit the standard measurements of bedsprings and mattresses.
The company Cantori offers beds with different dimensions, because choice of a bed is extremely subjective and depends on taste, but must also satisfy a wide range of very different and personal ergonomic needs.
The structure – whether padded or metal – must be to the user's taste as much as the headboard. The width and length depend on the user's physique.
It is definitely harder for a tall person to sleep on a standard sized bed, and that is why Cantori has decided to satisfy the needs of the largest number of tall users with the "TUO" outsize bed, with sides of varying length, ensuring that they get a good and comfortable night's sleep. If there are problems with space, all the Cantori beds can be manufactured without a footboard.
The system is highly functional and also adaptable to any space and setting. We manufacture a wide range of outsize beds for 210, 220 and 230 cm mattresses and above, on the customer's request.
With Cantori, you can also choose wooden slats, a custom-made mattress and handmade bed linen suited to the dimensions chosen.
Have a good night's sleep!
To receive more information contact us here


È necessario aggiornare il browser
Il tuo browser non è supportato, esegui l'aggiornamento.
Di seguito i link ai browser supportati
Se persistono delle difficoltà, contatta l'Amministratore di questo sito.
digital agency greenbubble