What to put on the wall behind sofa?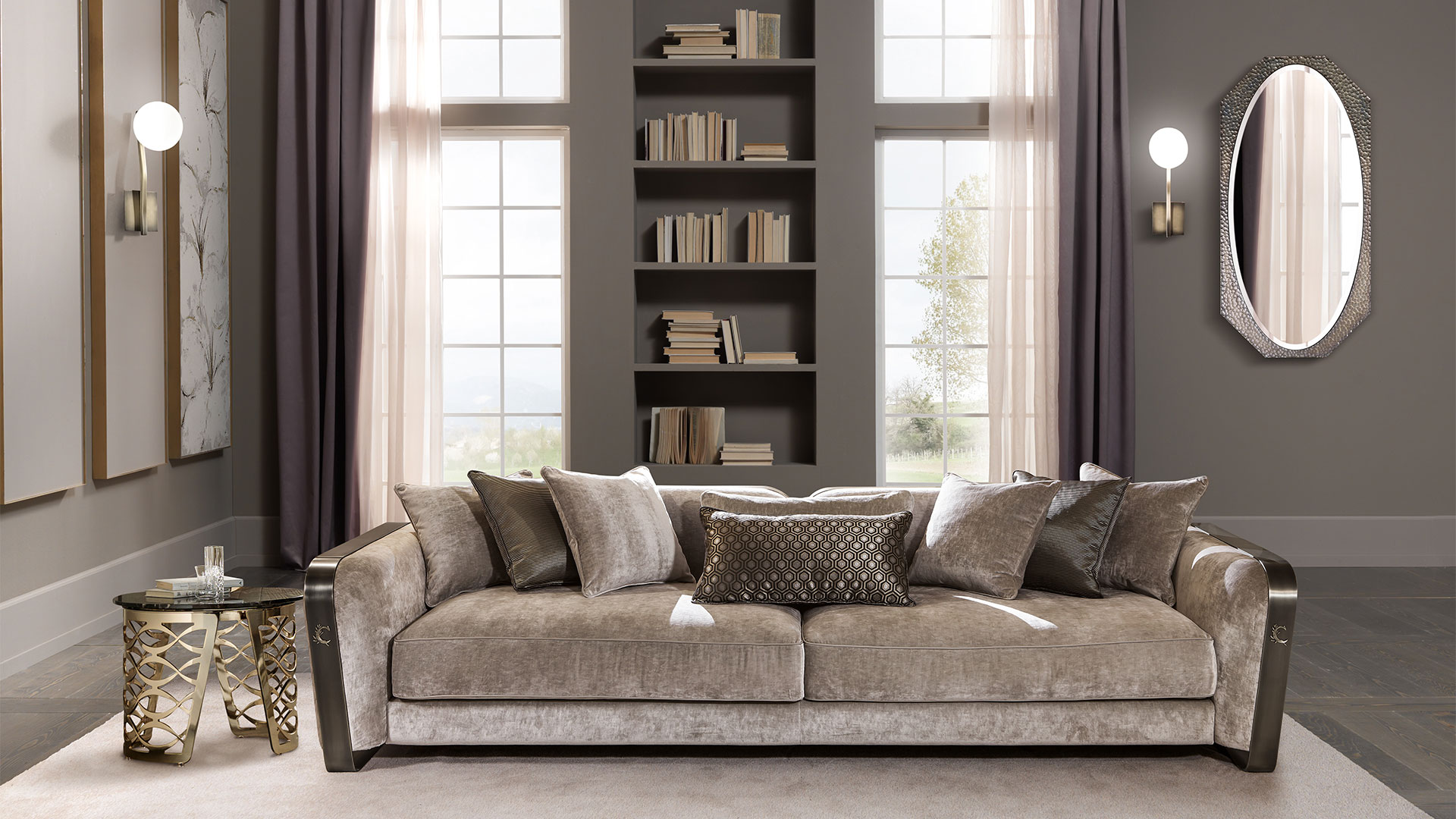 Couch, sofa, ottoman, day bed, there are a thousand ways to call the most comfortable piece of furniture in the house. It's the prince of every living room, in fact, is the sofa that welcomes us for reading a good book, to have a nice chat with friends or simply to relax in front of the TV.
We are used to living it while sitting, but before sitting down, we move towards the sofa looking at it from above our height. From this vision we immediately realize the importance to not leaving the wall behind th sofa completely bare.
Here are some ideas to copy and adapt to your personal taste:
YES, BUT NOT HANGING FRAMES
An original solution is to fix a long shelf with a reduced depth behind the sofa and so you can arrange paintings and photos of various sizes. In this way, not only you can change the layout but also replace the elements whenever you want.
LIGHT PLAY ON THE WALL
An evergreen is to furnish the wall above the sofa with a frame, the best solution would be medium, or large, flanked by two wall lamps positioned symmetrical. The ideal for those who want to fill the wall without exceeding are the applique, that also will give style to the space.
A WALL FULL OF BOOKS
A wall full of books is always a good idea, books easily occupy space and immediately make design.
An extra tip: if classic bookshelf seems too cumbersome or boring, you can opt for shelves like Milano Cantori system: sophisticate and linear like the city which it takes its name. A hanging bookcase made up of a series of shelves able to adapt to any space creating an absolutely perfect non-trivial composition!
THE GREAT CLASSICS: PAINTINGS AND PHOTO
Some call them the most trivial choice, but why not the best? Surely hanging over the sofa our favorite paintings is impossible to make mistakes. Whether if they are photographs or artistic canvases, will give personality to the anonymous wall and the whole space.
MIRRORS AND FRAMES FOR AN ORIGINAL TOUCH
Paintings and photos are not your case? Put a mirror on it. If you have a small living room, opt for a large mirror, you will make the room look much larger.
Another original idea is to hang empty frames on the walls, the result will be modern and sought-after.

È necessario aggiornare il browser
Il tuo browser non è supportato, esegui l'aggiornamento.
Di seguito i link ai browser supportati
Se persistono delle difficoltà, contatta l'Amministratore di questo sito.
digital agency greenbubble