How to prepare your bedroom for the winter?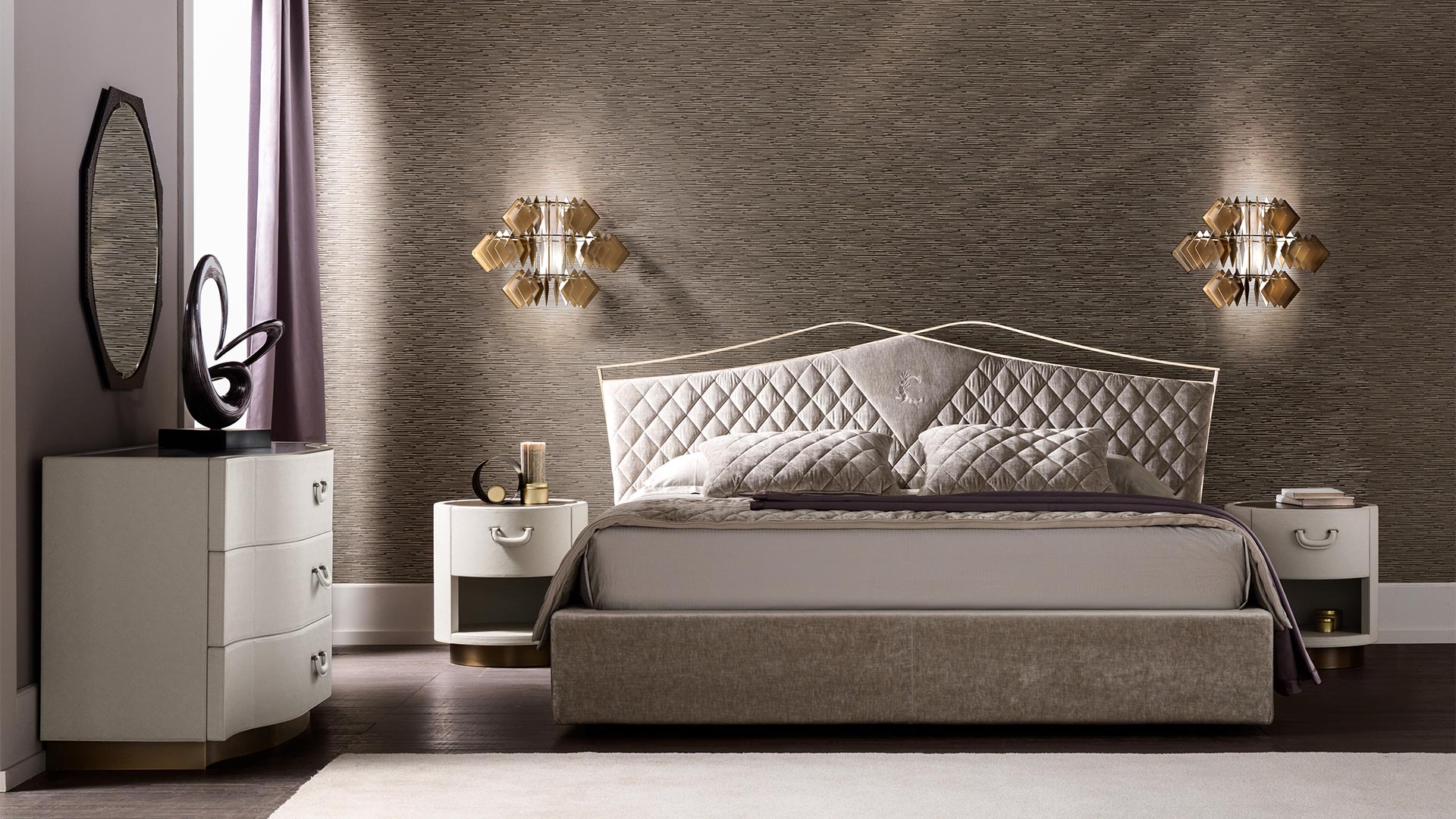 Invariably and perhaps a little late, winter has arrived again this year. Days are shorter and the colder temperatures make us enjoy very little outdoor excursions.
For top comfort and relax, changes in your sleeping area are highly recommended. Maybe use different compositions, colours and fabrics.
Simple tips to bring a winter atmosphere into the bedroom:
A tidy room
Winter colours for fabrics and upholsteries
Winter bed
Winter lighting
Floor in the bedroom
A tidy room
Thoroughly clean every corner of the room, furniture, lamps and beds: this will ensure a healthy environment and a pleasant winter. Let some fresh air into the room every day: it's a real cure-all, especially the cool winter air.
Winter colours for fabrics and upholstery
During wintertime decorate the bedroom using colours that will contrast the cold and wet climate of the season.
Excellent choices are the warm nuances: they can warm you up! Try to oppose dark colours with light shades: beige, for example, makes the environment more welcoming. Gold and bronze elements will give vitality to the room: go for it!

Use plaids and wool blankets to cover armchairs and sofas: watching a good movie with a cup of hot chocolate will be much more pleasant.
Use cushions of different sizes and shapes: they will give your bedroom softness and delicacy and a very chic touch.
Play with contrasts by matching different fabrics and textures bringing liveliness and vitality to your room.
Winter bed
A padded bed could help give the room much more warmth. Many people love having a bed with a padded headboard because, at its very first glance, it gives an idea of softness and comfort. It is indeed comfortable and soft: the padded surface is welcoming and supports your back, especially if you spend lots of time reading in bed.
By choosing a leather or nubuck upholstery, you will furthermore decorate the wall behind the bed and the whole bedroom will have a strong, stylish touch.
If you wish to give a different look to your bed every season, choose a metal bed and use headboard cushions to give it a warm touch in the winter. Then change the fabric when a new season comes!

Preparing a winter bed can be a much simpler daily routine: just use duvets and duvet covers. Making the bed every morning is a good habit: try to make the best of its elements. A suggestion, even in wintertime: leave the bed uncovered for a few minutes before remaking it and air the room, so the sheets will be fresher and more welcoming.
Winter lighting
A well-chosen lighting will make your home special. You can replace the cold light of some light bulbs with warmer lights to spread a more welcoming atmosphere all around.
Another trick: change the lampshades. Using a butter coloured fabric will make the light much more enveloping. Lighting candles is another winning trick to make your home warm and relaxing: with their various shapes and colours, they provide a good scent to the whole house
Floor in the bedroom
When the feet are in direct contact with the ground, our body and our mind receive a great deal of health benefits and harmful emotions - such as stress and anxiety - slip away. In winter we cannot walk barefoot outdoor, but we can do it at home. A wooden or carpeted floor can help in this: they can warm up the room, as well as decorate and create a pleasant and warm atmosphere.
Now you are ready for the winter season… waiting for Christmas, in the warmth of your bedroom.

È necessario aggiornare il browser
Il tuo browser non è supportato, esegui l'aggiornamento.
Di seguito i link ai browser supportati
Se persistono delle difficoltà, contatta l'Amministratore di questo sito.
digital agency greenbubble