Cantori at Decorex International 2019 in London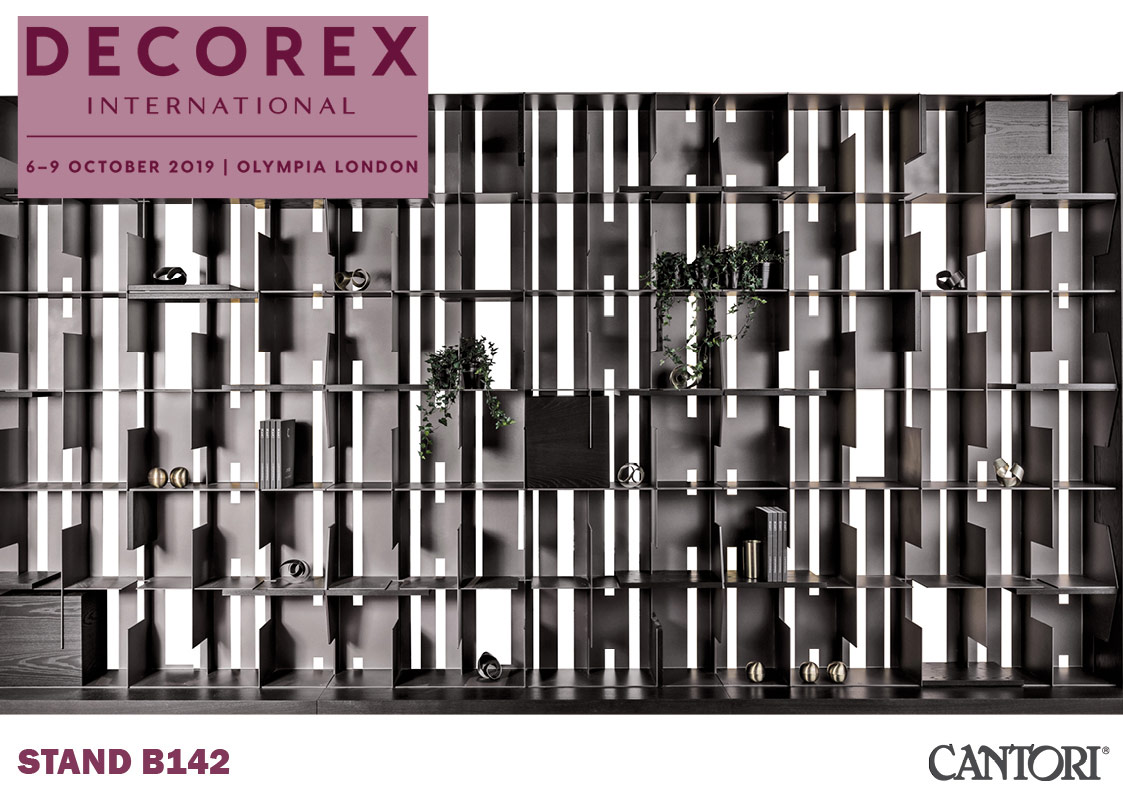 Cantori will be present at the new edition of Decorex International from 6 to 9 October 2019 at the Olympia London, Stand B142.
Decorex International is the leading event in Europe for interior design professionals. Every year a four-day exhibition is organized to present the best of design from around the world, showing products, projects and perspectives for interior designers and the people who create them. London, the city that hosts the event, influences with its charm and determination.
In this beautiful setting, Cantori presents its new Avangarde collection, born from the collaboration with Maurizio Manzoni and his team.
The forty-year experience of the company in metalworking and high craftsmanship finds a clear expression in the Hong Kong bookshop, a modular shelving with alternative materials and a play of light and shadows.
The Mirage sideboard, a modern container, where the metal detail defines the connotation of the whole product; and together the whole Mirage collection which includes table, bed, cabinet and dresser.
Many other innovations can be found at Decorex International 2019, such as the Atenae and Ninfea coffee tables where the distinctive sign is the union of curved metal with the top, proposed from time to time, of wood or marble; all shapes shaped by hands that follow lines thought by man, for man.
A value of artistic manufacture traditionally linked to the territory.