From Idea to Product: the Iconic Vision of Maurizio Manzoni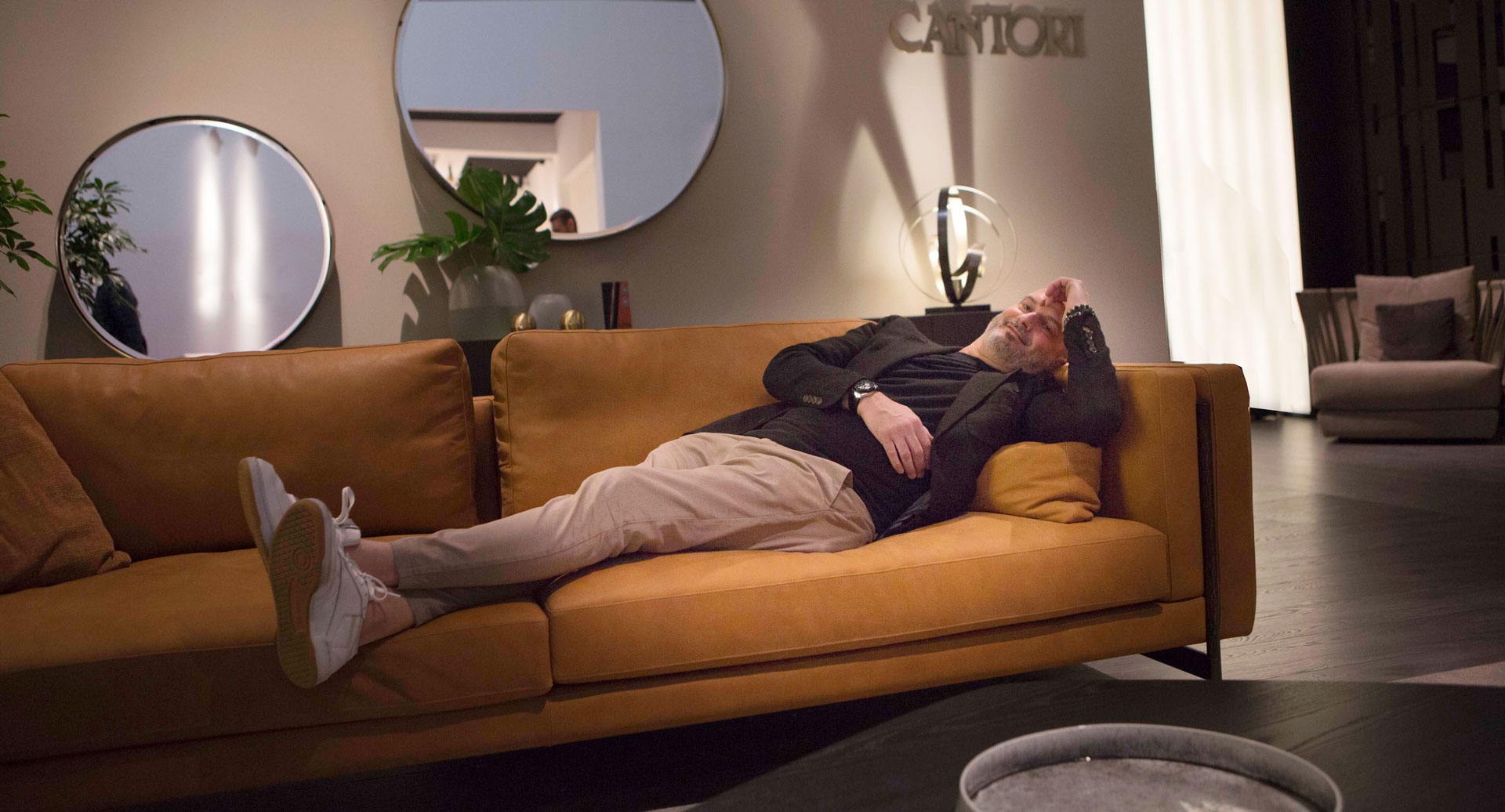 How to create a successful collection, one able to present the landscape of contemporary design in an original way while remaining faithful to the history of the company? The products should have unique characteristics, in both their shapes and their details, and be made through the careful processing that has always been a source of pride for Cantori. This is a research project that, over time, has found in Maurizio Manzoni an extremely creative collaborator, the ideal partner for a company that is always attentive to refined design and to quality, as an added value of their products. We met him in his beautiful Florentine studio, a few steps from the historic heart of the city.


Architect Manzoni, you have introduced metal in the Cantori collections ...
"Our idea is to create a new product image, with a philosophy. In Cantori's case, the history was already there. We started with wrought iron, a material that had been lost over time".
This material is strictly linked to Cantori's origins ...
"We visited the company with my team, and obviously we spoke with Sante, Marco, and Federica. They showed us their production capabilities. They already are very good at working with metal. They are talented furniture makers, and exquisite decorators. So, we thought: "The foundations are already there, let us design according to their qualities". We wanted to create complete collections".
Even the upholstery includes metal details ...
"The Shanghai collection is based on the detail of the foot that rises to support the sofa, the bed, the buffet; in short, all the products included in the collection. All is made in forged metal, handmade because it is all faceted. The Cantori brand has an established expertise in forged iron, and we wanted to link our idea to this history. Craftsmanship applied to a solid tubular structure. We did various tests, very beautiful, very trendy. To identify new kinds of finishes allows to make each object unique. Customizability is an added value."
How was the Oasi collection born?
"When we start designing, we see everything -- all the products -- at once, through an immediate vision. In every product there is always a sign, an "S". This "S" can also be seen clearly in the structure of the sofa, in the bed, in the chair. We also find this sign in the handle of the buffet, in the detail where the hand goes to grasp the door. It was also a job well done, with numerical control, starting with a 3D design. It had already been thought of that way and Cantori perfectly executed the design."
An extreme linearity of the details ...
"Yes, however, they are asymmetrical. In general, the symmetry disturbs me. We are for asymmetry, which is less trivial. Even the base of the table is not symmetrical, it has these full and empty spaces, chasing each other. According to how you look, from three quarters, from the front, etc. it will always be a different view."
The same goes for the Mirage collection ...
"We have reconnected with the work done previously, and brought it back to this new collection as a sign of continuity."
Turning around the piece of furniture you can see different shapes ...
"There is no great transition between the furniture of the Shanghai collection and the latest products, because I see Cantori as a romantic company. I've always considered it as such. I also see a company that makes feminine products -- they are not square objects. The products we have designed always have something soft and enveloping, with a reference to the fashion industry, accessories such as a belts or perhaps a ring in which a diamond is set. The Oasi collection is the ring on which the piece of jewellery, or the base of a sculpture, rests. The same can be said of the three coffee tables of the Atenae model. Something that wraps and contains a shape supporting it, like a stand holding a tabletop. The same shape can be found in the structure of the table, chair, and sofa. It is a unitary idea."
The sofa completes the Oasi collection ...
"It is part of the same Oasi collection. The belt is used to emphasize its softness. Because where the belt tightens, the soft part of the sofa comes out. These crease effects are poetry for us. They are unexpected, they are something exciting. Most of our products are treated in this way, the cushions like in the Montecarlo. It is beautiful, emphatic, soft, welcoming, and it transmits a distinct feeling, even before sitting down."
New projects?
"We want to be more decisive and precise with our materials. We will do some very new conceptual projects. And we will add colour. Instead of brass and bronze we will introduce matte black metal. We also tried a slightly desaturated turquoise colour, a lacquer. A revival of the colours that were part of Cantori's past. It is important to retrieve this tradition of colour, as well as that of wrought iron. Now we have used orange, a colour closer to the fashion industry, which reminds us of high-end handbags, of treated leather. The aim is that of reaching more customer groups, from the more classic one -- those who go dressed with a double-breasted suit, a designer bag and leather shoes -- to the yuppy who wears a broken suit, maybe with jeans and a designer jacket. We are talking about a high-level customer."
How do you see Cantori's future evolution?
"I see the Cantori brand as becoming more minimal. Not in its shapes, but rather in the choice of materials and colours. Tone on tone will be an important point to think about. You have to be consistent, like a fashion firm. You immediately recognize an Armani suit, just as you recognize a Tom Ford one. The Cantori product must be recognizable in the same way, and always be consistent in its design choices. Cantori is a business card for us. It gives us a certain freedom of action, obviously always filtered by its experience. They chose our studio as the company's stylist."
Where do you find inspiration for Cantori products?
"The carte blanche we had from Cantori allowed us to grow, and to make the brand grow. We began to grow when we forgot what others are doing, abandoning certain references. We try to get away from it all, and to receive inputs from other situations. Even a car logo can inspire us, for example. Just as that famous "S" can."

È necessario aggiornare il browser
Il tuo browser non è supportato, esegui l'aggiornamento.
Di seguito i link ai browser supportati
Se persistono delle difficoltà, contatta l'Amministratore di questo sito.
digital agency greenbubble