The idea behind Urbino bed and Aurora seating family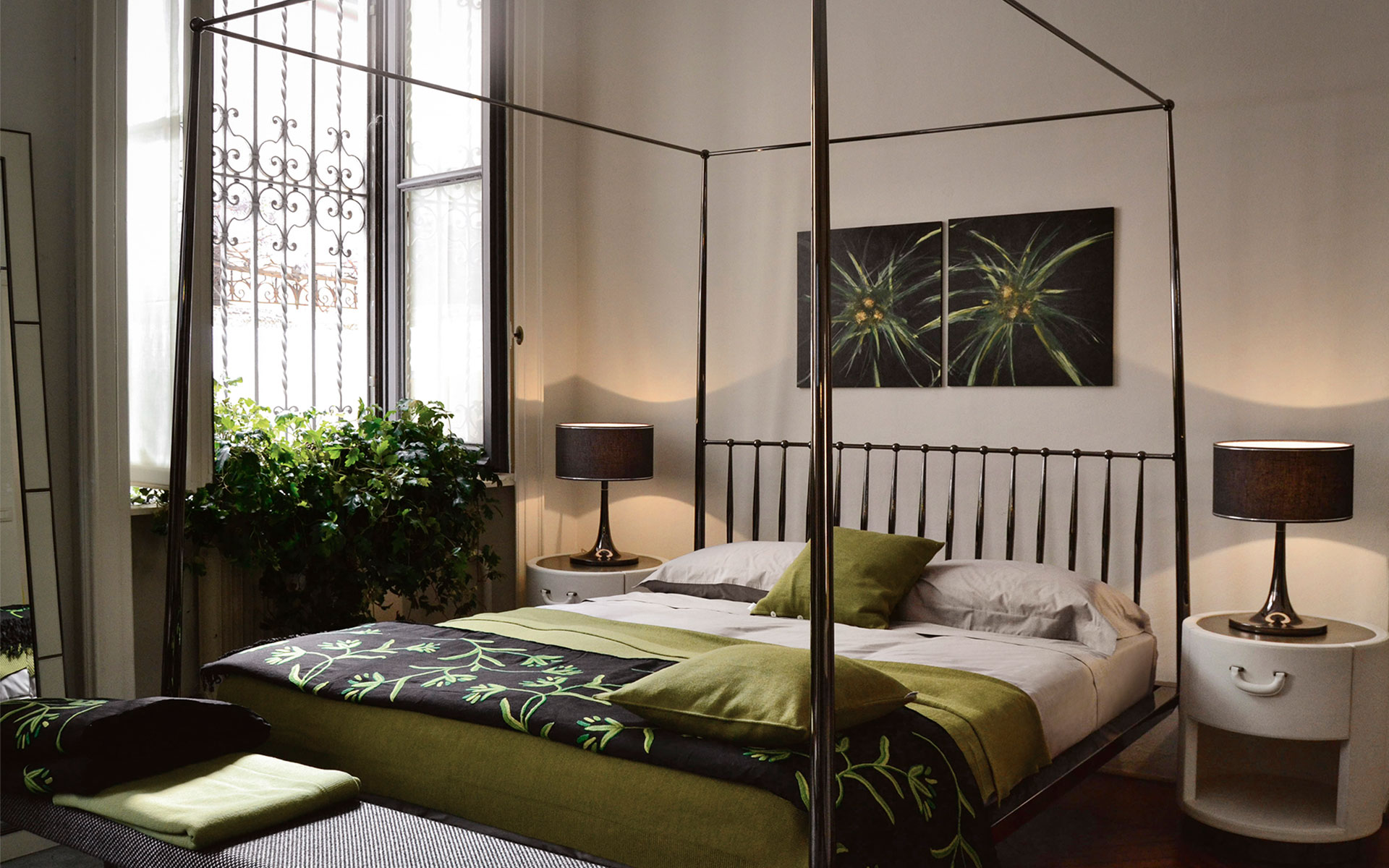 Alessandro Castello and Maria Antonietta Lagravinese tell how the unique and timeless design of the Urbino bed and Aurora seating family were born.
DESIGNERS
Sharing common interests, such as fashion and design, Alessandro and Maria Antonietta collaborate as designer and art director with important firms in the world of classic and contemporary furniture. Curious towards every single aspect of design, they have grown a wide experience in industrial and graphic design, scenography and interior design.

THE concept
"One of the fundamental elements of our philosophy is the contamination of different aesthetic languages, where the contemporary style winks to tradition, in an ironic and innovative way.
In the case of the Urbino bed and Aurora seating family, we were inspired by a design icon: the timeless Windsor chair. And we asked ourselves: how can we reinterpret a piece with a highly recognizable design, making it more up-to-date and catchy? "

The idea behind the aesthetics
"The idea was to take some references from the tradition, such as the backrest made by radial sticks, but distorted in its essence, and that's why we used metal: a material that represents the origins and history of the Cantori's brand, giving to it a modern and elegant touch thanks to copper and pale gold finishes.
The main innovation, which at the same time serves as a link with the tradition, is the use of spheres taken from classic brass beds. In those beds the spheres were used as a decorative expedient to cover what the structure shouldn't have to show because unsightly: we, breaking the patterns of the past made them not only an aesthetic element, but also the foundation of the structure as they are assembled one by one with tie rods inside the sticks.
The rods in the case of the Aurora armchair, are different from the other to accentuate the roundness and softness of the back, enhancing the handwork present in each product.
The result is a collection that combines functionality and emotionality with a vintage touch, a mix of retro lines and contemporary minimal style."


È necessario aggiornare il browser
Il tuo browser non è supportato, esegui l'aggiornamento.
Di seguito i link ai browser supportati
Se persistono delle difficoltà, contatta l'Amministratore di questo sito.
digital agency greenbubble