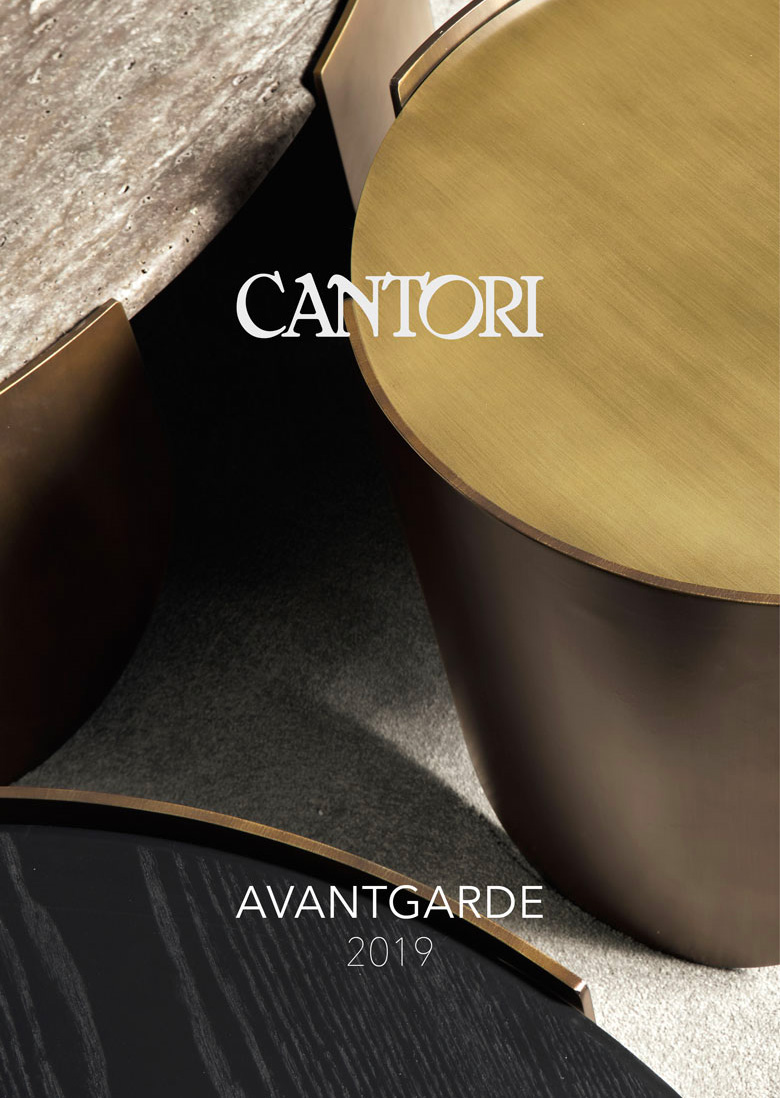 A perfect example to highlight the forty years of experience in metal working of Cantori, which started back in 1976 with a major production of brass and iron beds, is the Hong-Kong bookcase designed by Maurizio Manzoni.
The idea behind the Mirage kitchen cupboard was to create a contemporary container on which the metal details give the product its entire character.
In addition to the kitchen cupboard, the Mirage collection also includes the rectangular or round dining table, the cabinet, the bed and the chest of drawers. Another new product for 2019 is the Shiba chair, so comfy it could almost be an armchair and the perfect accompaniment to the table in the Mirage collection.
There are plenty of other new products designed by Maurizio Manzoni for Cantori this year, including modular sofas, an armchair, a second bookcase, beds and mirrors, but perhaps the best example of the "new style" of Cantori is the coffee tables designed by Maurizio Manzoni, particularly the Atenae small tables. Their distinguishing feature is the combination of the curved metal forming the supporting circle with the wood or marble table surface. The skilful combination of natural materials with a minimalist design draws attention to both of them.
The radical charm of the result and the three different sizes proposed allow them to be inserted into any setting, separately or together.